'Let the good times roll...'

We've been cooped up way too long. Now is the time to make plans to join us at YMCA Alumni Reunion '22 in New Orleans, Louisiana Jan. 12-15, 2022.

Reunion registration and hotel booking is now open. Register separately for each.

Make the decision to be with us in January in America's most unique and exciting city. Connect again…

...and all that jazz.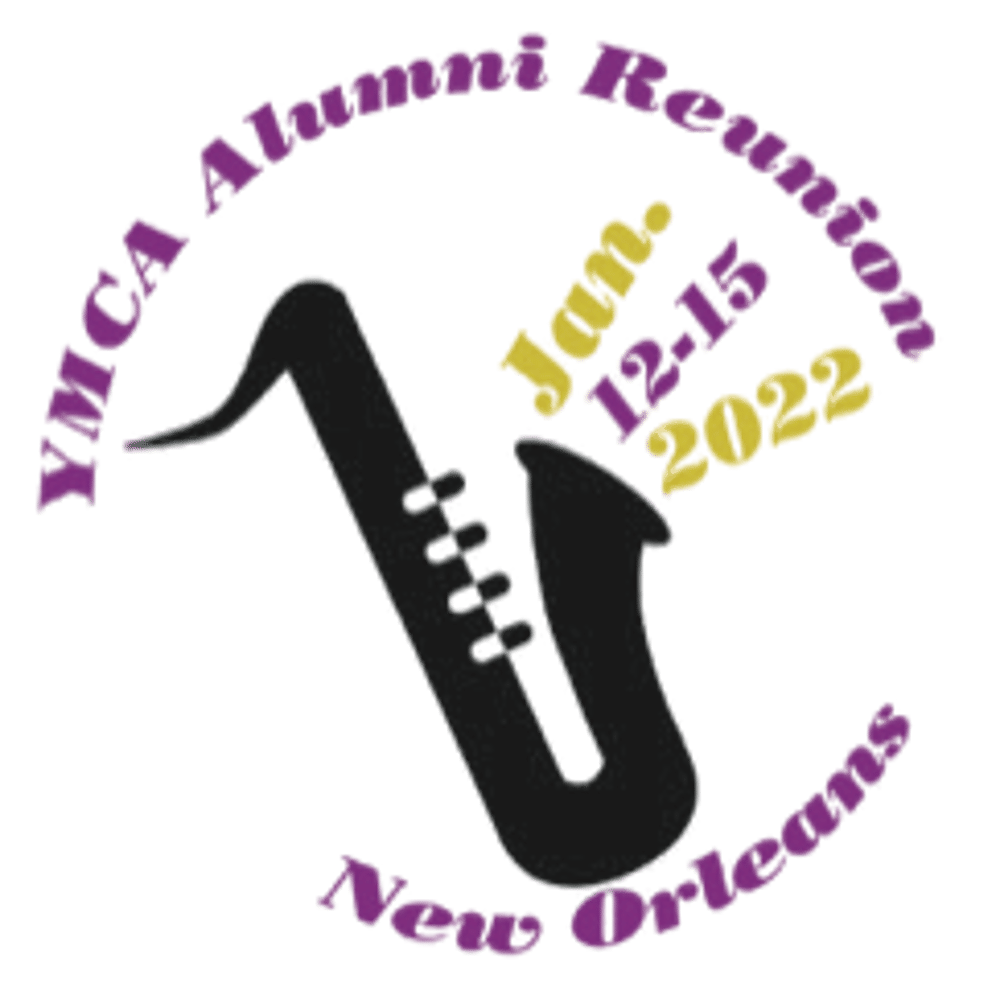 Watch our short video above.
Reunion news...

Come with us to New Orleans

Still time, but act now

You can still make plans to join us at Reunion '22, but the sooner the better. Do it now so you can sign up for tours and attractions on our participants' form coming in November.

Registration underway

Register now and be eligible for the Early Bird special. Registration fee is $175 per person and includes our Opening Night dinner at Mulate's, full-day city tour, Mardi Gras World and more.

Opening night at Mulate's

We open our reunion Wednesday evening with a very special dinner at the famed Mulate's, New Orleans original Cajun restaurant. N'Awlins food, music and good times.

A tour of the city & Mardi Gras World

Included in our reunion is a comfortable motor coach tour of this historical, fascinating southern city. Along the way we'll visit Mardi Gras World where the colorful floats are built.

Dinner with friends

Our nights in The Big Easy begin with "Dinner with friends." Choose from five of the city's iconic restaurants and enjoy these special nights of fun and great food. Be an early bird to register and win a $100 dining award.

Safe and Fun

Sure, there likely will be some COVID guidelines like mask wearing indoors and restaurants and jazz clubs will require proof of vax, but The Big Easy is back. Rumors to the contrary, adults in the City of New Orleans have reached a vaccination rate of 79 percent -- 3.16 out of every 4 adults.
Free time for your choice of attractions

We've left free time for you to pre-book special tours such as visits to the National World War II museum, those eerie cemetery tours or an evening jazz tour, Saturday brunch at Brennan's and more. Booking starting in November.

Music, music, music

From jazz to blues to creole to rock to country. It's all here. We'll be able to guide you from Bourbon St. to Frenchman.

Music is what made New Orleans famous and there's nowhere like it.

Coordinate travel

It's easy to handle all your travel needs for the Reunion. Let GoTravel take care of all your booking needs: air, post reunion cruise and anything else you may want. Ask when you register. Looking for a roommate? Note it on the form.

Who's coming?
Just click on the button for a list of those registered as of Nov. 27. Note: some have opted not to be listed.